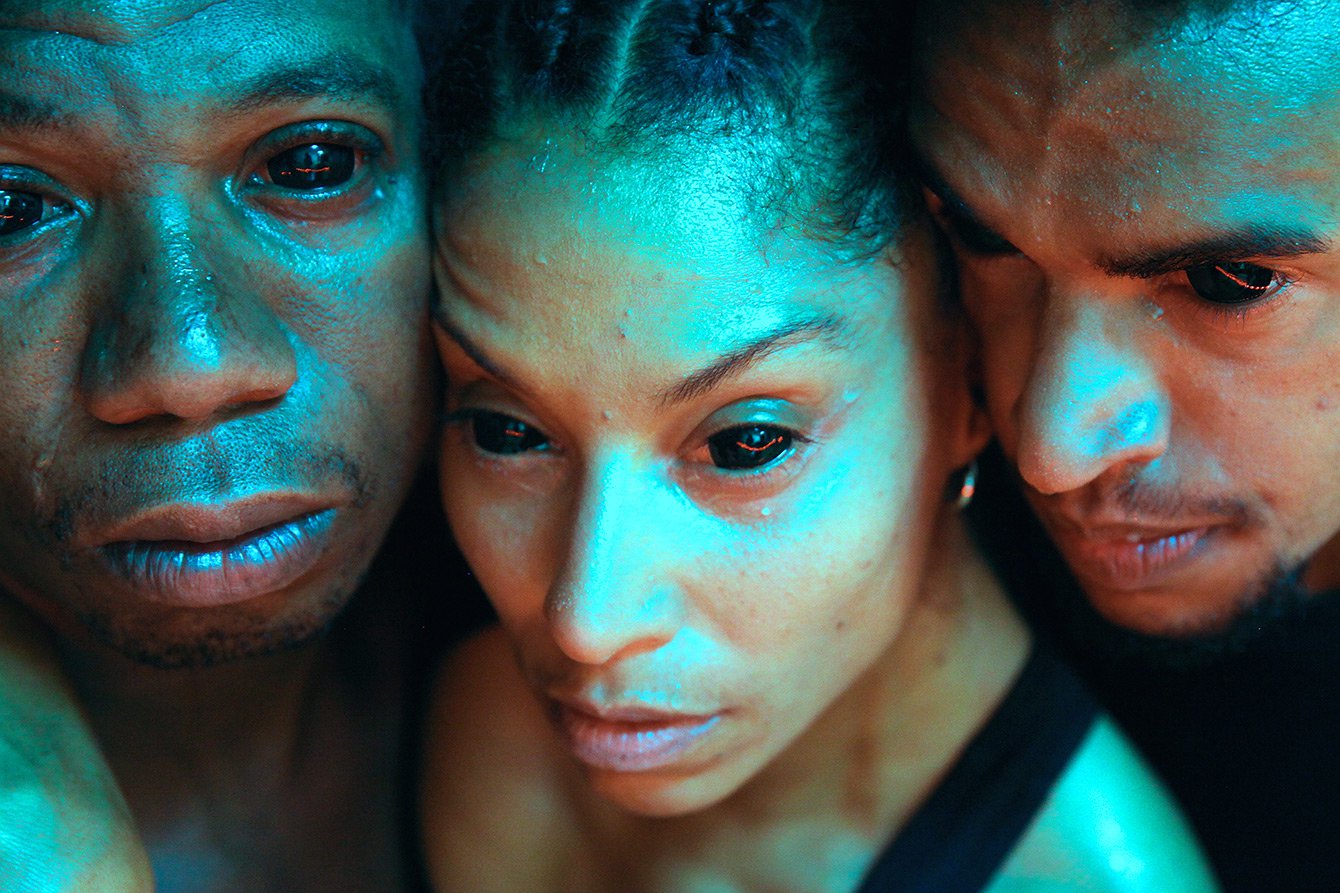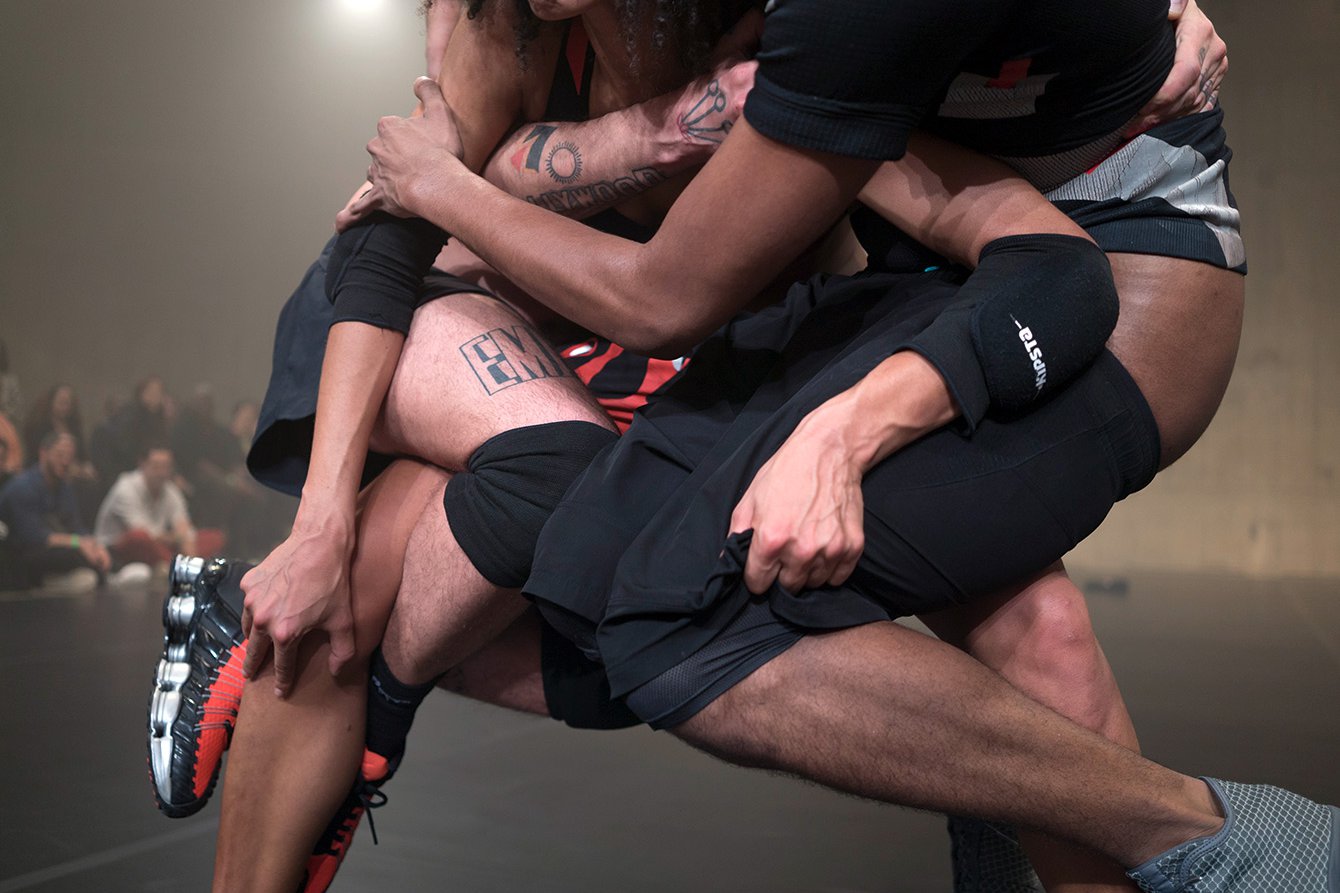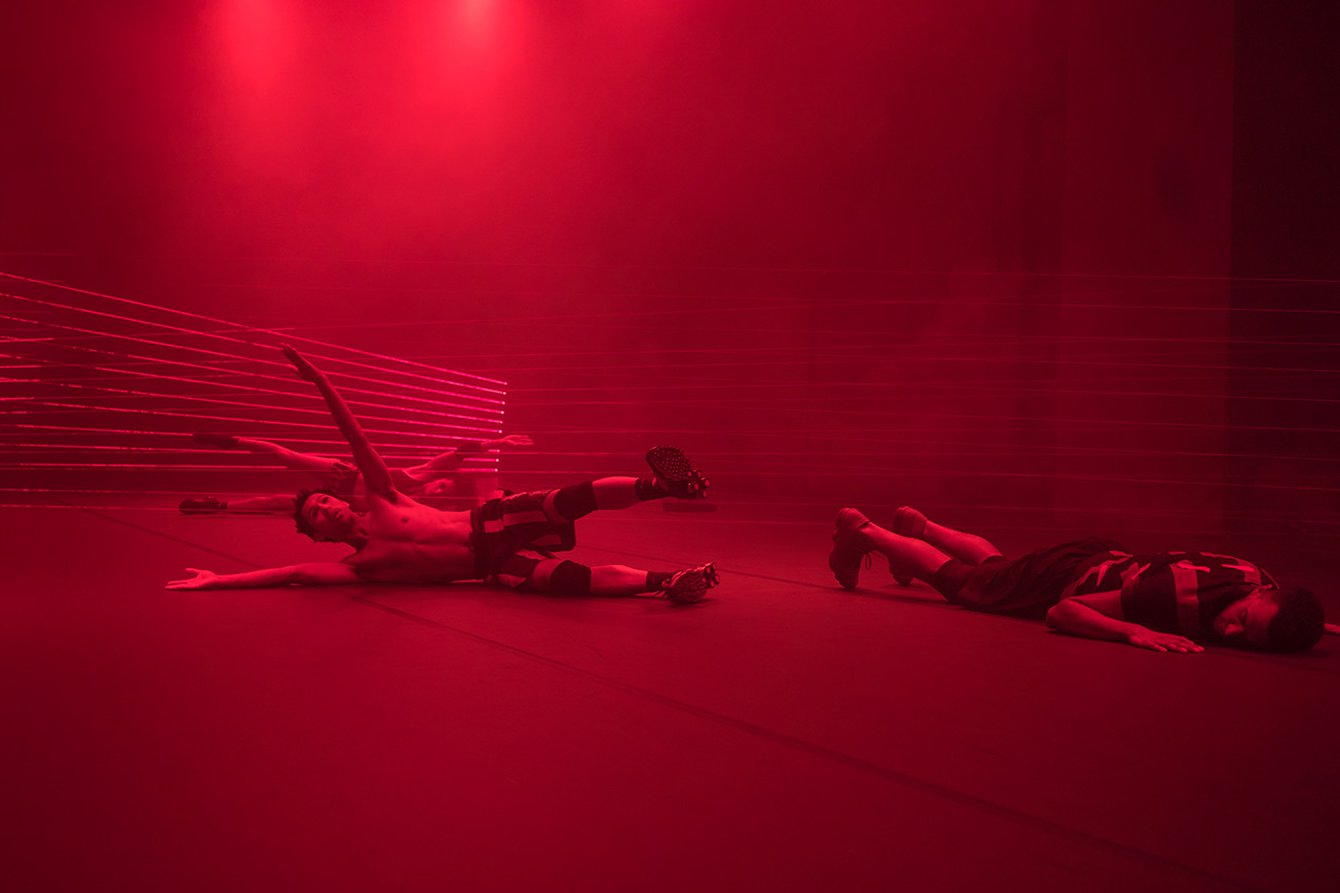 The Bessie Award winning production ›minor matter‹ is the second part of Ligia Lewis's trilogy ›BLUE, RED, WHITE‹. Continuing her ongoing engagement with embodiment while interrogating the social inscriptions of body, the work employs two discursive apparatuses – blackness and the spectacle. Unfolding multi-directionally, it creates a poetics of dissonance from which questions of re-presentation, presentation, abstraction, and the limits of signification emerge.  
Throughout the choreography, Lewis and her two collaborators push their bodies against the boundaries of the stage while simultaneously illustrating a humble relationship between themselves and the space encapsulating them. As they become exhausted, their bodies strip the stage of its formal mystique to approach its matter – black. Light, sound, image, and architecture become increasingly entangled with their physicality, giving life to a vibrant social and poetic space.
In the first part of her trilogy the colour blue was dominant representing melancholy; in ›minor matter‹ Lewis turns to the colour red and its materialisation of emotions between love and rage. The opening lines of the work are taken from Remi Raji's poem ›Dream Talk‹.
 
Concept, choreography: Ligia Lewis // Performance: Ligia Lewis, Corey Scott-Gilbert (original cast Jonathan Gonzales), Tiran Willemse (original cast Hector Thami Manekehla) // Musical dramaturgy: Michal Libera // Sounddesign: Jassem Hindi // Sound technician: Neda Sanai // Styling: Alona Rodeh // Light design: Andreas Harder // Light technician: Joseph Wegmann // Dramaturgy: Ariel Efraim Ashbel // Assistance: Martha Glenn // Touring, Distribution: HAU Hebbel am Ufer (Berlin) / Nicole Schuchardt // Production: Ligia Lewis // Co-production: HAU Hebbel am Ufer (Berlin) // Funding: Senate Department for Culture and Europe, Fonds Darstellende Künste e.V. // With the support of: Residencies at FD-13, PACT Zollverein, 8:tension / Life Long Burning and collective address www.ligialewis.com